6 Steps To Protect Your Business Against Cyberattacks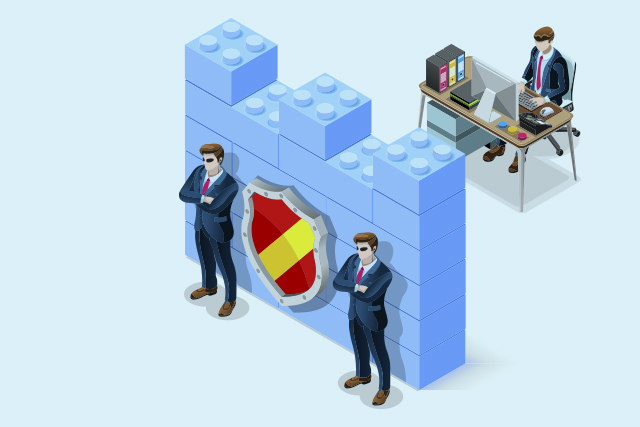 Recently we have been hearing a lot about digital threats that organizations of all sizes are facing. New challenges and types of attacks are arising every day. The threat is real, and the UAE is the second most targeted country in the region for cyberattacks.
The need for companies to become cyber resilient is now imminent, and actions need to be taken to prevent attacks and minimize their damage. Actions now go beyond firewalls and antiviruses, and companies are putting in place many tools to defend themselves such as intrusion prevention services, web security solutions, reputation services, application control and more.
The most important action is to focus on prevention more than detection. By implementing preventive plans, systems, tools, and procedures, vulnerable areas will be limited – That way, preventing and containing attacks will be easier and business won't be disrupted.
Below are some actions that can help you reinforce your company's Cybersecurity:
Start with the team, cyberattacks usually start at the individual level. Constantly educate and train employees to increase awareness on security threats and incidents, as they are using the company's technologies and have access to the network and data
Conduct regular audits of systems and software: constant reviews of policies and procedures along with reducing users' privileges to the minimum, will help shrink potential threat channels.
Stay on top of all patch updates as hackers are known to go for vulnerabilities that were fixed in the latest software versions in the hopes that companies haven't updated them yet.
Implement a solution that covers all vulnerable channels (like emails, web browsing, applications etc.), and create an information flow between users and employees to alert on potential phishing attempts. Indeed a cyber-virus or malware attack on 1 machine can spread to the entire network within seconds blocking your access to all data or leaking confidential data to the hacker
Stay up to date on new technologies. Every day new attack types are appearing, and new solutions and technologies are developing at high speed to effectively counter them. Remaining up to date will help your company stay covered against the newest types of threats.
Backup your data. It has become invaluable, make sure it is backed up to secure your organization against a data loss disaster. Also, don't forget that it is just as important to test your backup as it is to have one.
With the next generation solutions, companies will be able to prevent, detect and remediate attacks faster and more efficiently.
At GEEKS we take security and preventative measures very seriously and focus on ensuring our customer's infrastructure is always protected. Drop us a line below if you need help with securing your business and we will be in touch shortly.