Guest Wi-Fi : How To Do It Right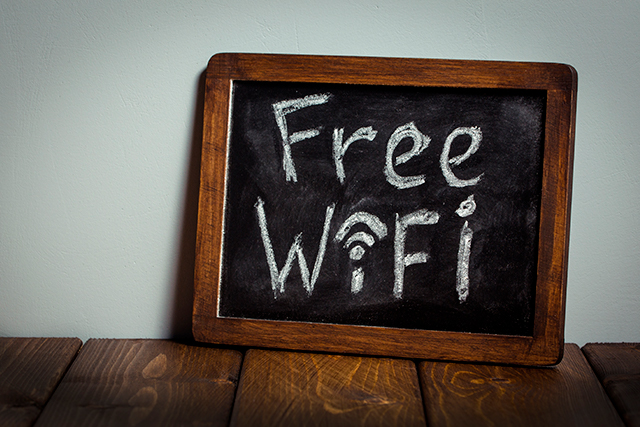 Hi, What's your Wi-Fi password?
Whether you're running a café, retail shop, gym or even a clinic, your clients, partners, and vendors expect you to have Wi-Fi. Nowadays, providing clients with Wi-Fi access has become a competitive advantage and a business staple just like good customer service.
Providing free Wi-Fi has become a must-have and strong selling point for most businesses. Even more, giving Wi-Fi access to customers and guests could allow you to collect their data and seamlessly gain priceless and useful insights on your clients and prospects.
However, this comes with considerable risks! Having "strangers" access your Wi-Fi network exposes you to many risks and phishing attacks as they may accidentally or knowingly install viruses, malware and suspicious files. So before opening up your network consider adopting these 2 important and mandatory measures for maximum security.
Segregate
Creating a separate network for your guests/clients will not only prevent the spread of an eventual malware but will block users from accessing other information available on the network like company data, shared files, and other sensitive information.
Remember that separation will not guarantee 100% protection. In fact, while it is true that it won't be possible for unknown users to access your enterprise network, the risk still lies in sharing the same router with them. Therefore you need to consider the second and very important measure: isolation.
Isolate
Even after separating networks, all devices and servers that are connected to the same router can communicate together and thus are considered part of the same network. Isolation will allow you to lock-down your network and block any communication between the devices connected to your guest network and the ones connected to your business network.
Sounds good, but how do I isolate my guest Wi-Fi? By moving the connection to the cloud, meaning all their activity will be confined on an entirely separate network. You will also benefit from better Wi-Fi Network management in terms of bandwidth, usage, availabilities, and accesses.
By implementing these 2 measures you will be able to:
Prevent unauthorized accesses
Firewalls are the best and most secure way to protect your network's data.
While accessing the internet will remain easy for the client, firewalls will make it difficult, or almost impossible for a hacker to access or spy on your network.
Control access and usage:
Secure your network by filtering content and blocking access to risky websites like adult or gambling websites. It will also protect you and your guest users from accidentally downloading malware and viruses while also blocking any phishing websites.
It is also advised to limit bandwidth and network usage of guests to make sure your primary network does not get affected in any way
Add a new marketing and analytics tool
Aside from being highly appreciated by guests and thus allowing you to offer a better experience and service to your client, Guest Wi-Fi can be an invaluable marketing and analytics tool.
By adding and customizing your Guest Wi-Fi access/login page according to your needs, you can collect data, grow your database and inform customers of your latest news, promotions etc. or even conduct precise customer surveys. You will also enjoy otherwise hard to obtain insights on your customer's behavior and preferences!
Offering Wi-Fi access to your guests and clients might seem like an easy and safe procedure, and this is why a lot of data breaches are reported through this type of access. While the concept is indeed simple, ensuring you are implementing it in the safest way possible will require you to be vigilant and follow the proper measures to maintain the highest cybersecurity levels.
Don't let cybersecurity talks discourage you form offering Wi-Fi access to your guests and clients! Drop us a line below and we will be happy to help you make the most out of your Wi-Fi network.