Hello, World. Geeks have arrived.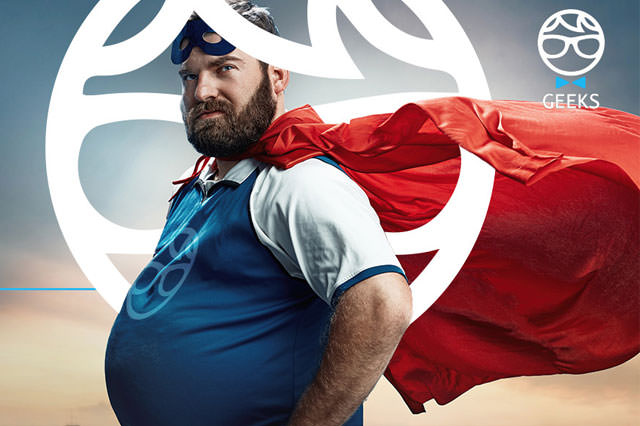 Oh, hi there! Welcome to Geeks!
You're probably here because you were looking for the best in the UAE to help you with your tech problems. Or you might be a company seeking cutting-edge IT solutions to supplement your business model. Or perhaps you were googling "Geeks in Dubai" and now you're here because you want to know who we are.
Well, we are glad you're here! Now we are going to tell you who we are, what we do, and how we can help you solve a variety of tech problems!
Back in December 2014, two handsome young lads – Mousa Yassin and Fathi Alsharif – were faced with a pressing question: "How can we be more innovative? How can we make IT better? And how can we help our community?"
Although they had established career paths, they wanted to search for an answer to all three questions simultaneously- and so Geeks was born!
We started small, back in the day. Phone repairs and Laptop Support were our focus (Phone repair is still the biggest tech issue in Dubai), but we've come a long way since then. We offer a whole bunch of services, from repairing your devices to boosting your IT infrastructure for your business.
We developed a business model that is focused on supporting our clients with their problems whenever they want, and more importantly, wherever they want.
To be the best at what we do, we have to think like our clients, understand them, and adapt ourselves to their needs. And that may sound like a big thing, but we were all clients ourselves at one point, right? Don't you really hate it when you have to wait forever for your very simple IT request to be handled? Or when an IT company can't really understand your business and just wants to sell you their most expensive packages? Or when they don't show up on time or have bad customer support? And worst of all, when they waste your time because they don't know what they are doing?
We've been there. We understand you. And that's why we do things differently.
For individuals, we can repair your phones (and there are a lot of broken phones out there!); we can repair your laptops and clear them from viruses; we can even support you in your WiFi and IT at home too! And if you need something else, let us know, and we will do our best to assist you.
If you're a business, you're also in good hands. We have done our research and we can safely say that, in our experience, many SMEs (small and medium-sized enterprises) either don't have a proper IT department, or do not utilize it to the best capacity. So we have built an easy to use and really cool platform that will help you monitor your assets and cover all your IT support needs.
Geeks is technology driven and aims to uberize tech services in the region and beyond. As technology has become the core of every business in every industry and it's dominating consumer products and households with phones, laptops, tablets and smart home technologies, we have built an on-demand model that connects the right Geek with the customer based on time, location and skill set. This allows the customer to get the most efficient service possible.
We're a growing team of qualified Geeks, but unlike many other companies, we are actually a lot like our own clients. We have faced the same problems, we share the same frustrations, and we want to help you in the best way we can. Because we know how difficult IT can be, we are here to make it easier.
So welcome again. Make yourself comfortable, have a look around. If you have a tech problem, rest assured that we'll solve it in the most convenient, efficient way possible.
If you require Geeks' assistance, please click here or call us directly at 8007475.