Are Your Remote Employees Putting You At Risk?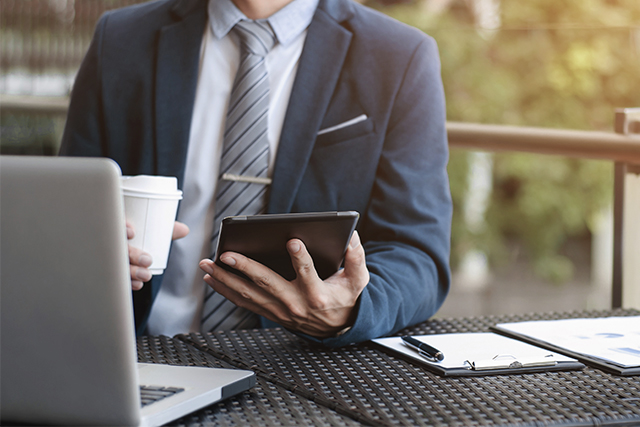 Having a remote workforce is an increasingly growing market trend the world is witnessing, with new technologies making it easier to manage.
Companies no matter their size and across all sectors are increasingly offering their recruits the opportunity to work remotely, as this option is beneficial for both the employer and the employee. While the latter will enjoy flexible and time-saving schedules, businesses will benefit from an increase in productivity and a reduced overhead cost, to name a few.
While having a remote workforce involves adjustments in terms of organization and workflow, it also requires key IT processes and security adjustments
Without required security measures in place, one remote employee could expose a company to cybersecurity risks including data breaches, leaks, and reputation damages; implementing the proper measures and protecting your data will minimize risks and keep remote employment a profitable option.
Here's everything you should do as a business owner and employer to ensure your company's data is always protected.
Use Virtual Private Networks (VPN)
VPNs are the best way to ensure your network remains fully secure.
They allow you to encrypt data, hide the IP address, and ensure coverage even when using public internet connections. VPNs will block hackers' attempts at accessing your company's data.
Go for Cloud:
Cloud Computing Services guarantee a high level of security as they keep data safe through online storage with encryption vs. storing it on a device.
Furthermore, companies can track usage and regulate accesses to cloud data as with password-protected access. This will limit and minimize all risks related to third party threats especially when employees are accessing the company's data and network remotely through unknown networks.
Require usage of company devices only:
This point is often overlooked, but making sure remote employees are using company laptops only is crucial as these devices are easier to manage and control in order to maintain higher cybersecurity levels. Especially that company's devices are equipped with higher quality and security software.
Implement strict security guidelines and policies:
Remote employees need to follow safety guidelines and protocols and stay cautious while using their laptops outside of the company's premises – whether it is at a café, in public transportation or at home. Proper behavior includes:
-Keeping laptops in sight and locked anytime the employee is away from his workstation
-Keeping screens as private as possible while working
-Not sharing the laptop or screen with anyone outside the company
Communicate & Educate:
Always make sure to keep the communication ongoing with remote employees by scheduling regular meetings. Keep reminding them of the implications of risky internet behaviors and the importance of reporting any suspicious messages or activity that they may encounter.
Furthermore, having a step by step protocol on what to do when they suspect a threat will allow them to react efficiently when facing threats.
Check Removable devices:
Always scan and check removable devices like USB sticks as they could be infected with malware especially when used outside of the company's premises and on unknown networks.
Working remotely is one of the most sought-after work arrangements especially with the constant tech innovations facilitating the process, the growing trend of virtual offices and the new generations' need for more flexibility. Thus implementing the proper processes and maintaining the highest security level that goes with this trend is very important.
You can learn more about the best solutions for your business by dropping us a line here, or calling us on 8007475! Our Geeks are always ready to assist you!