Why You Should Shift Your Business To Automated IT Support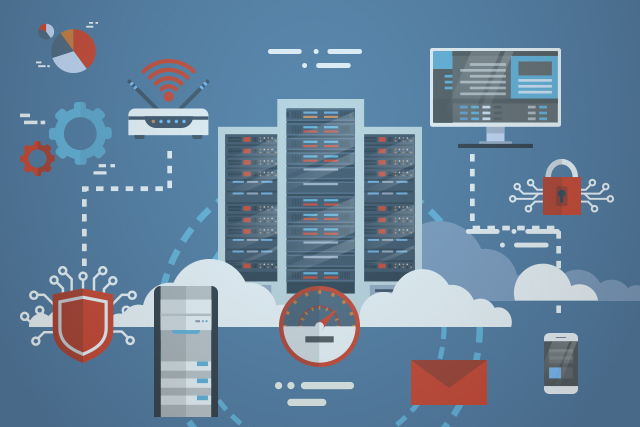 Whether you are a corporate head or the owner of a small office in Dubai, technology can either be your best friend, or your worst enemy. Your business relies on technology today like never before, and as you navigate it through progress, new IT challenges arise. These challenges can be often disruptive, affecting your operations and more importantly, your credibility.
The big question is: how can companies keep their business afloat and up to date in this new fast-paced technology-led world?
In response to this, an improved IT support solution has emerged: Managed IT Services –  a predictive and preventative support model that constantly monitors a company's IT infrastructure and manages potential issues before they occur. The technical implications are, however, considerable, as the 24/7 monitoring of all office IT assets, including all devices and supporting software, is no longer just an IT manager's job, rather, it requires a sophisticated and complex system.
Although the term "Managed IT" has been thrown around by local IT Support companies for a while now, it's important to understand what sets this new support model apart and what qualifies an IT company to become a Managed (IT) Service provider.
Some existing Managed IT Support providers use a Vendor Management System (VMS) for their internal operations. Technically this means that only they monitor your company IT assets, giving you, the business owner, no visibility, understanding or control over your own IT infrastructure. Thus, you will only be getting a "repackaged" old IT method and could end up paying for unnecessary extra services and products upsold by your provider. And so the efficiency and transparency parts from the very own definition of Managed IT Services are left out.
This arrangement might work for some, but how about businesses that depend on technology to deliver better services and outstanding products? Would having no visibility even be an option?
Here's how we approached this issue at Geeks:
We started by building a unique customised IT Management Platform that amongst many other features, also incorporates the VMS system. However, we don't just keep it to ourselves, instead, we give you – our customer full access to all the monitoring tools.
As a business owner you are able to:
Access a customized dashboard where you can easily log requests and queries

Monitor the resolved and pending issues

View your IT assets and their health and utilization in real time

See the predominant type of issues registered in the system, allowing us to recommend you critical changes or upgrades,  with no chance of upselling unnecessary products or services.  
Aside from an automated IT Management process, you get real-time intelligence based on how your IT network performs and the potential bottlenecks it faces. If we solve a problem once, we then apply the solution across the board, before it affects the rest of the network. We provide you with 24/7 support and best of all, you have full visibility over your IT and over our work.
Our mission is to smoothly and effectively manage your entire IT infrastructure, allowing you to focus on your company's growth and expansion.
Ok, that was informative, but how will you benefit?
Your business will experience 100% continuity and virtually no downtime, due to the proactive response to alerts and prevention of tech failures before they arise.

You have full visibility over your IT environment in addition to tailored recommendations on how to improve your  IT.

Your IT network will be protected against intrusion, malware, viruses, spam, and other hazards so that your employees work without disruption.

You will have at your disposal over 30 highly skilled, rigorously trained and certified Geeks across various IT disciplines (PC/MAC, servers, network, security, email, and cloud).
Aside from remotely managing your IT network, we can also help you with any tech issues at your office.
Sounds great, doesn't it? If you'd like to know more visit Geeks.ae. You can also give us your details below and our team will reach out shortly.